Jobs are hard. This is a fact (and maybe 40% self-indulgent grouse).
Even if you like your job, there are times you spend your workday staring longingly at alcohol bottles. The drinking kind, not the sanitising kind. Maybe sometimes the sanitising kind.
However, your main career tapau should be: What did I learn from my time here? How has this changed my career? Has it shaped the person I have become?
Today, I'll be answering those questions with twenty-seven lessons I've learnt from being a copywriter at C27.
1. Your work is everywhere, but very rarely noticed.
Unless you're IKEA. Damn this was a brilliant ad.
Before everyone throws daggers at me, just let me explain.
Here's what people think we do: make the sentence pretty pretty, can you check this one line, edit this other line, give you visual copy from time to time.
Here's what we really do: conceptualise content (and strategise/research them, if you're us), come up with campaign names and big ideas and little ideas to support the big ideas, write everything from scripts to display ads (yeah someone has to write that teensy text on your unskippable ad) to storyboards to Instagram captions that nobody bothers reading. Oh, and write copy for every. slide. in. the. presentation.
2. When your work is noticed, it's mostly because people are making suggestions about how to change the copy.
[Source]
Which is nice…in intention.
Except now you feel like that stand-up comic who has been told that they're not funny, despite the fact that their entire job banks on them being funny.
It's a tricky line to navigate. But you sometimes have to suck it up and remember that murder is illegal your team is really just trying to help you the best that they can.
3. You spend most of your time staring at Docs, decks, and…Google.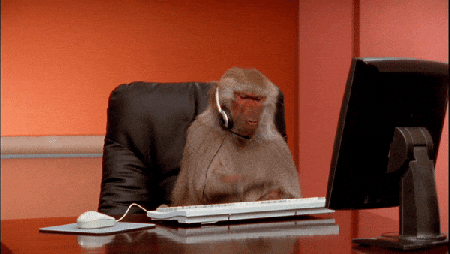 SFW kink – My topmost Google search of 2020-2021 was "[insert name of display ad here] character limits". How am I supposed to remember your ad has a 40-character restriction? I can't even remember my own damn breakfast.
For real, the research will take you longer than writing the entire copy. Especially if you get a latitude of mini-briefs and you have to cross-reference 6666 tabs until you go blind.
Then, you have to write the copy, with possibly 10 minutes left considering you just spent your entire morning looking for character limits on a hundred new ads you didn't know existed. Fun. Times.
If you've made it this far, congratulations – have a few quick cheat sheets for the aforementioned ads.
4. Sometimes, you've got to let go of the grammar.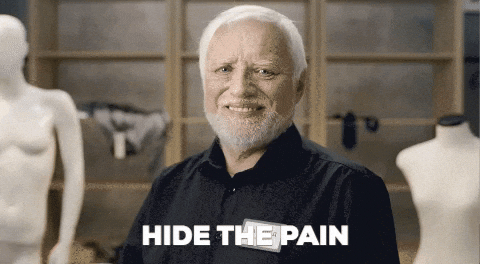 I can feel my stomach knotting itself into ketupat just writing this. Is this what Art Directors feel like when you get asked to make logos bigger or send working files to you via pdf? Or how Strats/Suits feel like when clients tell you Target Audience: Mass and asap? God above.
5. No, you cannot compose comprehensible copy while playing wordplay wizard.
Did you understand what I just wrote? Good. Me neither.
I'm an alliteration aficionado, but clever doesn't always mix with 'understandable'. Once in a Toto-ticketverse, you seize the golden opportunity where one line magically clicks into place for you, the team, the clients, and the target audience.
(Source: Dave Dye | Copy by: Tom McElligott)
However, more often than not, you're stringing basic words together to audience-proof, client-proof, whoever-proof it. Because the only thing worse than not coming up with clever copy is watching it slowly get desecrated by feedback.
6. Despite everything, it's an amazing job to have.
Before C27, I wasn't a copywriter. Hell, I didn't even understand what it really meant. I thought I just had to write some witty fabulous magical words, make sentences sound nicer, and maybe tweak some lines here and there.
There are ironically no words to describe how wrong I was. But good lord, if I didn't have an amazing time learning everything in the process.
It's been easy to track, considering my starting point was published. (Is it really a self-plug, if the self-plug leads back to this blog?)
Source here.
(Spoiler Alert: I got it in the end.)
7. Because when you have a solid team, you can make magic happen.
Working with the greats is simultaneously one of the most humbling yet confidence-boosting things you can do. Combined, their talent and tenacity is insurmountable – and has, and will always, inspire me and the way I work.
And through the bizarre typos, absurd feedback, and ridiculous deadlines, knowing they have my back is the thing that has made me who I am today.
11/10 would recommend them to anyone. Anywhere. Anytime.
See for yourself.
PS: Appreciate your copywriters. Just like milk, you seriously do not know how much you need them until they're gone.