Back when there were no DMs to slide into and no friend requests to send, my father won my mom's heart by giving her a hundred roses… At a red light… While she was in the car… On a date with another guy. Grand gestures aside, courtship back then was very different.
Technology has changed the way we connect and converse with each other but being connected comes with a price. As a result, dating is no exception.


Different Strokes For Different Folks.
There are tons of different apps in the market meant to cater to your different wants and needs. But just so we have an idea of what we are dealing with, here are my observations of the
3 most used dating apps on my phone
:
1. Tinder
The gateway drug into the online dating world.
With over 3.8 million users worldwide and an unlimited number of swipes, this almost guarantees that you will match with some creeps out there.
Quality of matches can be subpar but more often than not entertaining.
2. Bumble
Females make the first move here – a good thing in my book as it takes the pressure off men of always having to say 'hi' first.

Matches expire in 24 hours so if you aren't active on the app, you could potentially be missing out on a connection.

Lots of ang moh backpacker types looking to find themselves but slowly picking up in the local market too.
3. Coffee Meets Bagel
The UI/UX is the least impressive out of the 3 to me. (This is a good piece that explains

why

.)

Tries to enable better conversations with prompter questions.

Matches are usually pretty vanilla/boring until they try to awkwardly touch your face on the first date. #truestory
Navigating life as an adult is not as fun at MTV made it out to be. There are bills to pay, taxes to file, clients to deal with. Add dating to the list of things they should have taught you (but taught you how to make electrical circuits instead).
The main reason I dived into online dating apps was when I realised making friends as an adult is hard. Away from the comfort of your collegiate social bubble, the people you see most often are your colleagues. And if I was going to leave my romantic future in the hands of my connections at work, I'd say my options look… pretty bleak.
So, here are some lessons I've learnt along the way.
10 things I have learnt about online dating
1. "Meeting Someone" Before You Meet Them: Hands up if you've pretended you had no clue about something your date said but really you've gone through their tagged photos from 2014. Social media helps verify if a person exists or not but save some of that mystery for the actual conversations.
2. 6 Degrees of Separation: This is especially true in Klang Valley. You are bound to bump into matches at bars, meetings, clinics, maybe even work #alsotruestory. You will always wonder if you should acknowledge the fact that you both swiped right on each other. Just do it. We both know we saw each other. Let's just get to it and move on.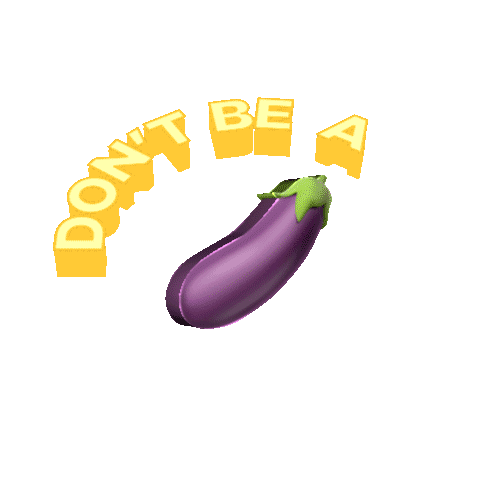 3. Reading Between The Lines: It's hard to read people's intentions from behind a screen. Whether you are finding the father of your future child, just DTF or somewhere in between, it's best to cut to the chase up front. If you do realise that you both don't feel the same way, you are one 'unmatch' away from moving on.
4. Window Shopping (For People): Indecisiveness is built into the dating app culture. Swiping right or left on a seemingly endless pile of potential partners doesn't get you one step closer to your knight in shining armour/warrior princess because they don't exist. And if they sound too good to be true, just remember that catfishing is a real thing.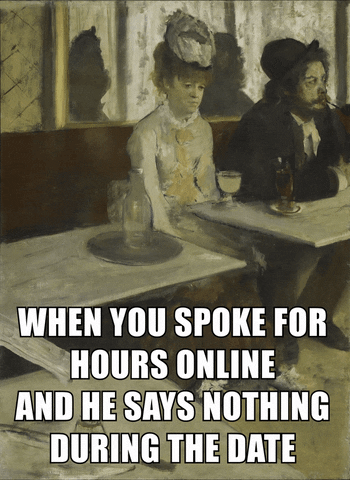 5. Ask Questions: Be inquisitive. Listen. To have a good conversation, you need to be interesting too. Tell me what you are passionate about, what gets your gears grinding, about a book that changed your life. Also, please ask me anything aside from what I do for work.
6. Give In To Wanderlust: One of the best things about these apps is that you don't need a stamp in your passport to meet people from a different country. You get to learn about other cultures while playing tour guide in your own country and feel super cultured when you order 'teh tarik kurang manis' in Malay.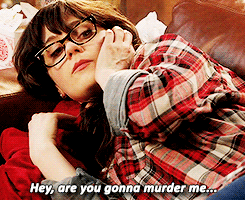 7. Safety First: Maybe because I've seen 'Taken' one too many times but be wary about how much information you reveal of yourself. Text a friend on your whereabouts or get them to call you to check up on you mid-date. Update your emergency contacts on your 'Grab' app.
8. Equal Opportunities: Being treated to drinks or a meal is nice. But make sure you aren't expecting it just because of your gender. Boo social norms. You can buy a drink for your date too.
Sorry I found you over-WHALE-ming.
9. Ghosting: I am the worst at texting. My friends and family can all attest to this. This is very evident in my online dating life as well. To all the people I've matched and forgot to reply before – I'm sorry. And to those who remain persistent. You guys are the best. Just remember there is a REAL person behind the screen.
10. Take A Chance: It's been a long day. Your bed seems way more inviting than the thought of sitting at a bar and trying to have a conversation with a stranger. But trust me – say yes (more often than not). Don't take yourself or the date too seriously. Best case scenario, something great happens. Worst case scenario, you'd have an equally great story to tell.
The views expressed by the authors on this blog do not necessarily reflect the views of C27, our CEO, the management, the fish in our fish tank, and/or all the awesome people within the agency. The content and opinions shared are the personal views of the author so please don't sue us.
…or the author.